At Lone Star Tattoo, we take pride in great customer service, going above and beyond to make your appointment a great experience. We are always available to answer questions over the phone or in person. Getting a tattoo here at Lone Star Tattoo includes a friendly and knowledgeable staff, clean and tidy shop, and top quality equipment and sterilization procedures.
The internet/social media is a great place to find ideas for your tattoo, but we don't suggest you replicate something found on Pinterest or Google. We don't do just do cookie-cutters- we specialize in custom, hand drawn works of art. 
We take the time to talk with each customer and craft the tattoo you envision. We can offer suggestions and advise you on the type of tattoo you're interested in. We can also advise on tattoos one may want to avoid due to being a quick and many times a regrettable fad. We also advise you on tattoo ideas that will have longevity.
Many people have the pre-conceived notion that tattoo parlors are like the ones you see on television, though that simply isn't true; especially of our shop. We keep a drama and hassle-free work environment so that you feel comfortable knowing you're in the hands of someone who is completely focused on their work and not the pretentious attitude of the 'Masters of Ink'.
Meet the owner, Scott Cooksey
Owner of Lone Star Tattoo, Scott Cooksey, began tattooing in 1995. In the early days, Scott tattooed at shops in Dallas' Deep Ellum downtown nightlife districts. This was a highlight of Scott's early tattooing career, where he quickly fine-tuned his skills and moved up the ladder in the Dallas tattoo scene.
Early on, Scott became passionate and knowledgeable in the American Traditional and irezumi- traditional Japanese motifs. Intensely studying the tattoo masters like Horiyoshi III, Hokusai (Japanese painter 1760-1849), Sailor Jerry Collins, Bert Grimm and Don Ed Hardy, also being influenced by the likes of Austin tattooers Dave Lum and Chris Trevino. Scott fine-tuned his craft of tattooing into what some call "Texas Style" tattooing.
Before opening Lone Star Tattoo in 2005, Scott spent part of each year on the road traveling to other tattoo shops around the country as a guest artist and attending tattoo conventions. Scott continues to travel as a guest tattooist part of the year, mainly in Europe these days. Scott can be found tattooing full-time at Lone Star and is always open to booking appointments. 
Like what you see or had a pleasant experience and want to show some love? Contact us or come by the shop to pick up some sweet Lone Star Tattoo merchandise including t-shirts, pottery, and hand wrapped pendants from our very own artists!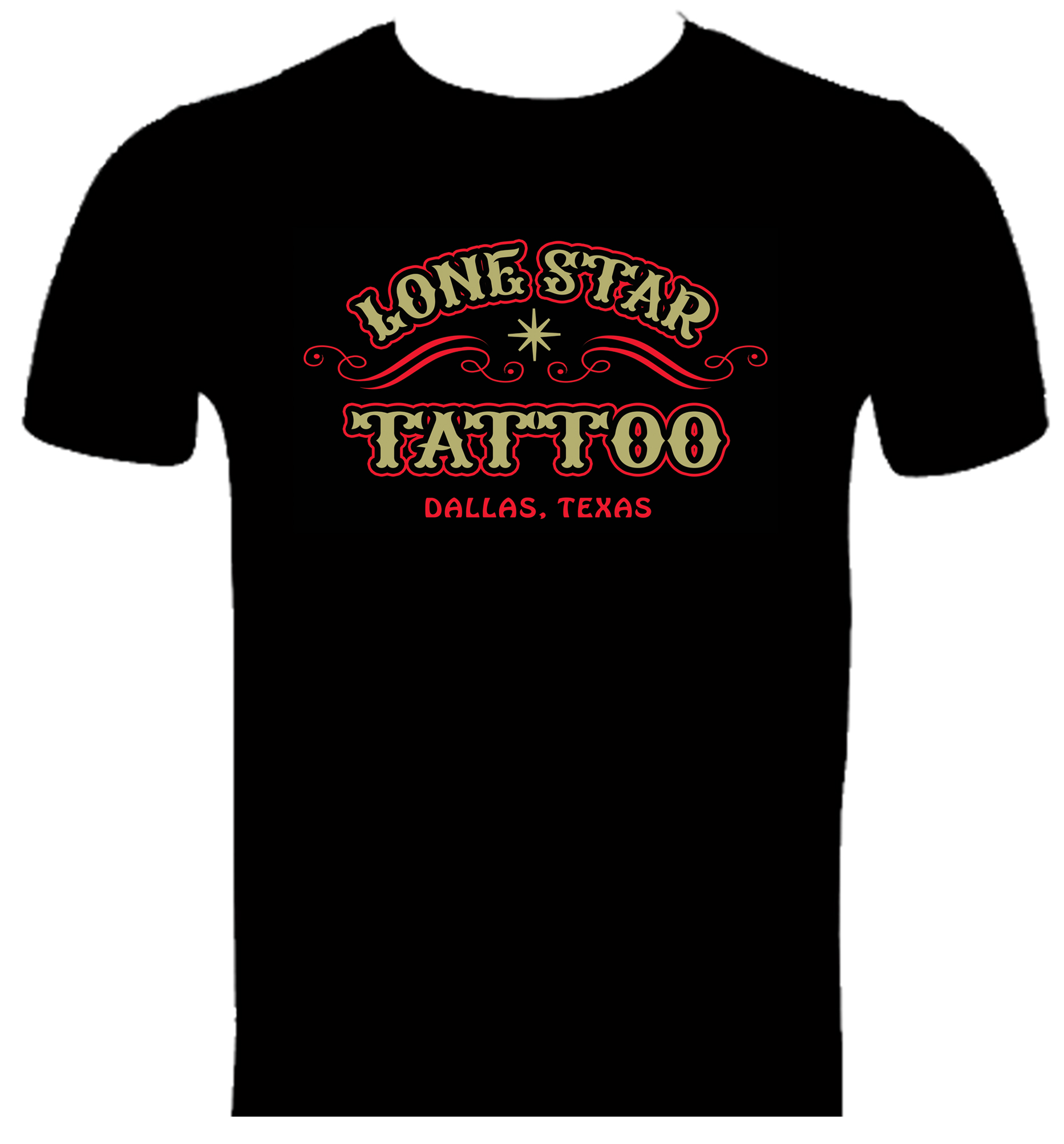 Contact us to purchase or come by the shop!